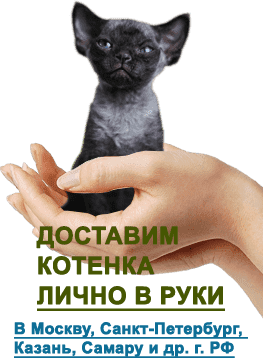 Welcome to the Velvet Elves breeding cattery website!
The Velvet Elves breeding cattery is a small private uniform-breed cattery of curly-haired Devon Rex cats. The cattery is registered with the American Cat Fanciers' Association (CFA), ref. No 256472.
Our Devon Rex cattery is located in Togliatti, Samarskaya oblast, Russia.
Our breeders' bloodlines belong to the American and European leading catteries from Germany, Italy, Poland and Russia. Our cats share a room with us, they live in loving and caring atmosphere in full touch with people - no cages and other constrains. All the animals annually pass full veterinary inspection for diseases of all kinds. They are vaccinated and provided with adequate professional nutrition. Breeding program of the cattery for the nearest future includes developing sociable, functioning and healthy cats of modern type compliant with the Devon Rex standards.
The Devon Rex kitten of the Velvet Elves cattery are able to move to their new loving owners' place not less than 4 month after they are born. They are generally sold under the sale contracts as family pets (sterile). By that age the kittens are used to the litter box and claw sharpener, given the anthelminthic treatment and vaccinated against rabies and most of the virus diseases. Each of them also has a pet passport and a birth certificate. The price for a kitten is 500-800 Euros depending on its type, colour and character.
You may put a hold on any kitten you like (if it's available and not retained by the cattery) by depositing 50% of its price. If you change your mind or are not able to reacquire the kitten, the money will not be returned, and the kitten will be available for sale to another owner.
To see more pictures of our Devon Rex cats and to read comments of our clients, join our Facebook page
To purchase a cat for breeding, contact us via e-mail:lenalex07@mail.ru.
Yours respectfully,
Yelena Kalchenko
the Velvet Elves breeding cattery manager
Наши котята живут по всей стране